The gunman who took out two people was too much! Isn't interesting that the security was strapped and ready to go? It's not shocking that most people are preparing themselves to living in this world! Yes! Living in this world. We are faced with some crazy folk out here. Hmmm, it begs to question though … should we all be strapped, too?
Texas pastor says he knew and helped the gunman before the shooting
By Eric Levenson, Konstantin Toropin and Amir Vera, CNN
Updated 11:11 PM ET, Mon December 30, 2019
White Settlement, Texas (CNN)The senior minister at West Freeway Church of Christ said Monday he knew the gunman who killed two people inside the sanctuary Sunday.
Britt Farmer spoke at a community vigil outside of his church in White Settlement on Monday night. He honored both victims, Anton "Tony" Wallace and Richard White, whom he called his best friend. The congregation held a private worship service inside the sanctuary to pray for their fallen church members.
Farmer discussed ministering to the gunman, Keith Thomas Kinnunen, on more than one occasion, even stating the 43-year-old had visited his church in the past."I had seen him. I had visited with him. I had given him food. I had offered him food at other occasions that he had been to our building," Farmer said.Texas church security team member who shot gunman had 'eyes' on the man as soon as he walked into the room Farmer also issued a statement Monday night thanking the community, law enforcement and politicians for their support. "Quickly after this tragedy, there were people from this community who went into action to aid us, the West Freeway Church of Christ," Farmer said. "We want to express our deepest thanks to you for your love, your prayers and support."
Farmer also urged people to pray for the victims' families and the family of the shooter."We also ask that you pray for the perpetrator's family and those who may have been affected by his loss. Our hearts are not lost in that as well," he said. "We want this community to know that we're strong, but we want to be strong for them and all those who come into our midst that we can wrap our arms of love around them.
"Funds have been set up to help with funeral costs and meals for the victims' families, Farmer said.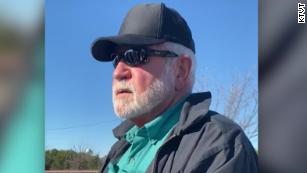 One of the victims was a deacon of the church … The two men killed in the shooting at Texas church Sunday were members of the church's security team, Texas Attorney General Ken Paxton said Monday.
Wallace, 64, was from Fort Worth and White, 67, was from River Oaks, according to a statement released by the Texas Department of Public Safety.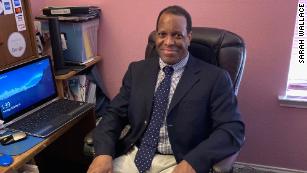 Wallace was a deacon and longtime congregant of the church. "He always wanted us to be in the church, he was always my role model," Wallace's daughter, Sarah Wallace, told CNN. "We just say God wanted him more than we did. They couldn't handle his perfectness here. "The men were two of multiple members of the church security team who responded to the gunman. However, Paxton said the head of security, Jack Wilson, was the only person who shot at Kinnunen, and he fired just once. The shot killed the gunman. Along with being the head of security, Wilson is a former reserve deputy sheriff who is a firearms instructor, Paxton said.
Continue reading this fascinating story … https://www.cnn.com/2019/12/30/us/texas-church-shooting-monday/index.html